Magdalena Bay Blue Carbon
Overview
The Magdalena Bay Blue Carbon project, situated in Magdalena Bay in Baja California Sur, Mexico, is being developed by Fundación MarVivo Mexico, A.C. and MarVivo Corporation. Magdalena Bay is home to Baja's largest mangrove forest creating a unique ecosystem known for its pristine habitat and incredible biodiversity. The project is anticipated to be one of the largest blue carbon conservation projects in the world, devoted to the preservation and sustainable management of ~22,000 hectares. Blue carbon refers to carbon stored in coastal and marine ecosystems, which are highly efficient at sequestering and storing carbon. The project also aims to promote wildlife conservation and create programs to improve the livelihood of local communities.
The Magdalena Bay Blue Carbon project is expected to reduce greenhouse gas emissions by approximately 25 million tCO2e during its 30-year project life and generate an equivalent amount of blue carbon credits. MarVivo Corporation plans to have the project registered and validated under Verra's Verified Carbon Standard (VCS), the Climate, Community & Biodiversity Standards (CCB) and the Sustainable Development Verified Impact Standard (SD VISta).
Impact Highlights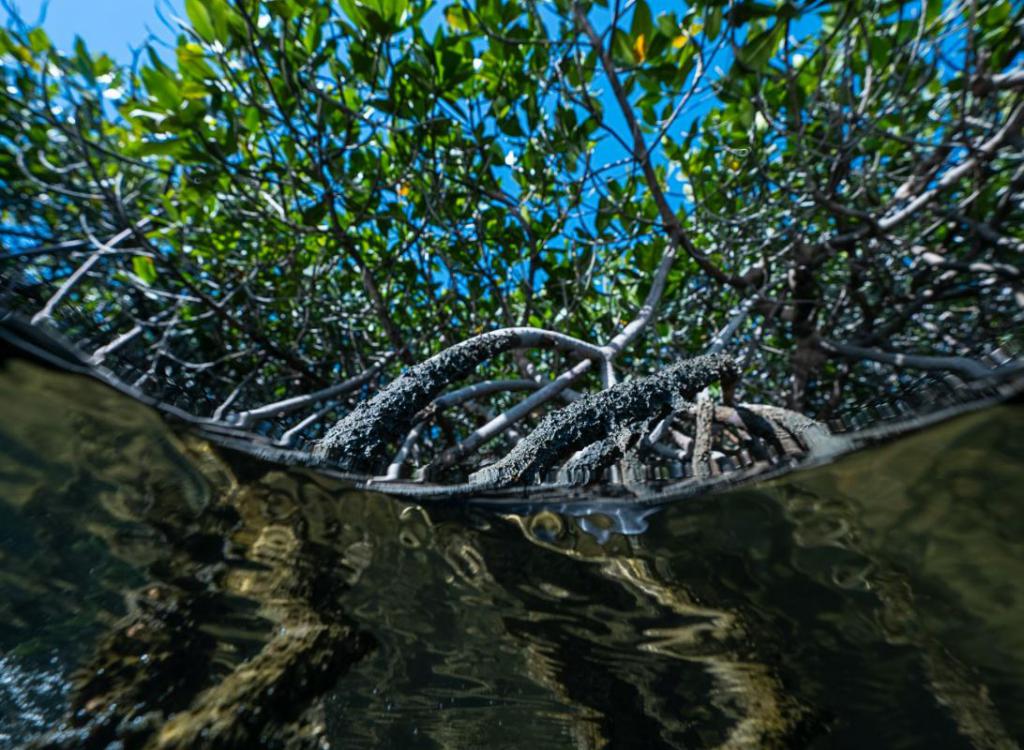 Conserving Mangroves
The Magdalena Bay Blue Carbon project aims to prevent significant deforestation of mangroves due to shrimp farming, which has occurred in the nearby area. Blue carbon ecosystems are major sources for sequestering and storing carbon. Studies suggest mangroves and coastal wetlands annually sequester carbon at a rate 10 times greater than mature tropical forests. They also tend to store carbon for a longer period of time as much of the carbon is stored below water in organic-rich sediment or peat.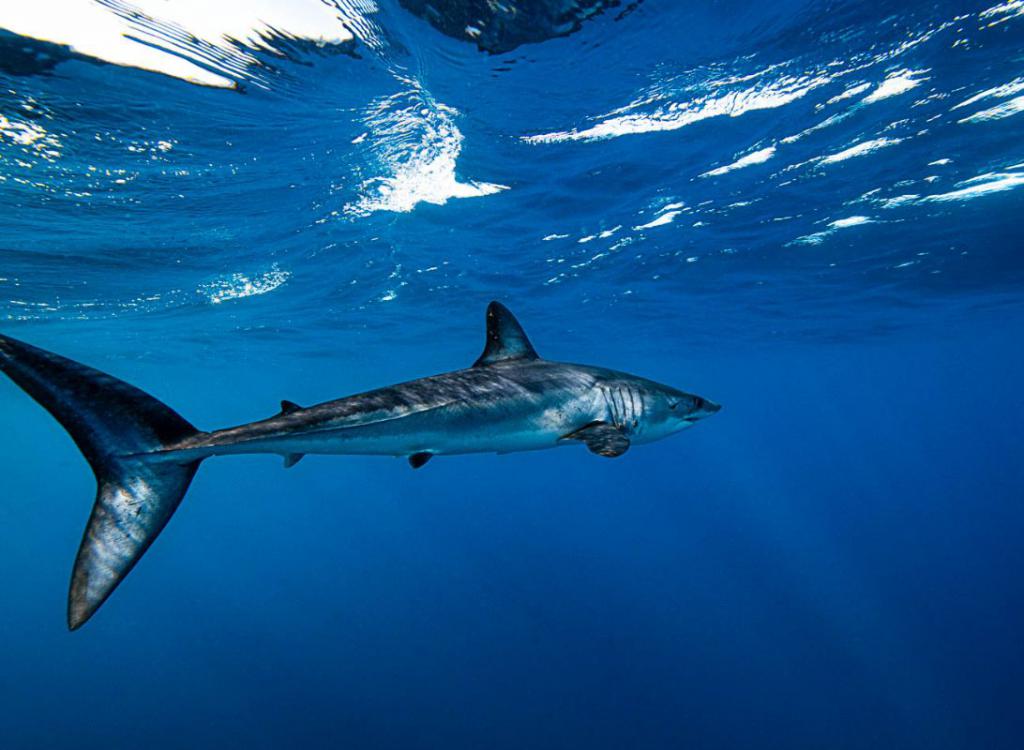 Protecting Biodiversity
Magdalena Bay's abundance of mangrove forests shelters unique biodiversity, which includes multiple species listed on the IUCN Red List. Its unique temperature fluctuations attract an abundance of marine life including sharks, whales, turtles and seals. Magdalena Bay is frequented by many species of sharks including mako sharks, blue sharks, hammerhead sharks and silky sharks, all of which are particularly vulnerable to shark fishing.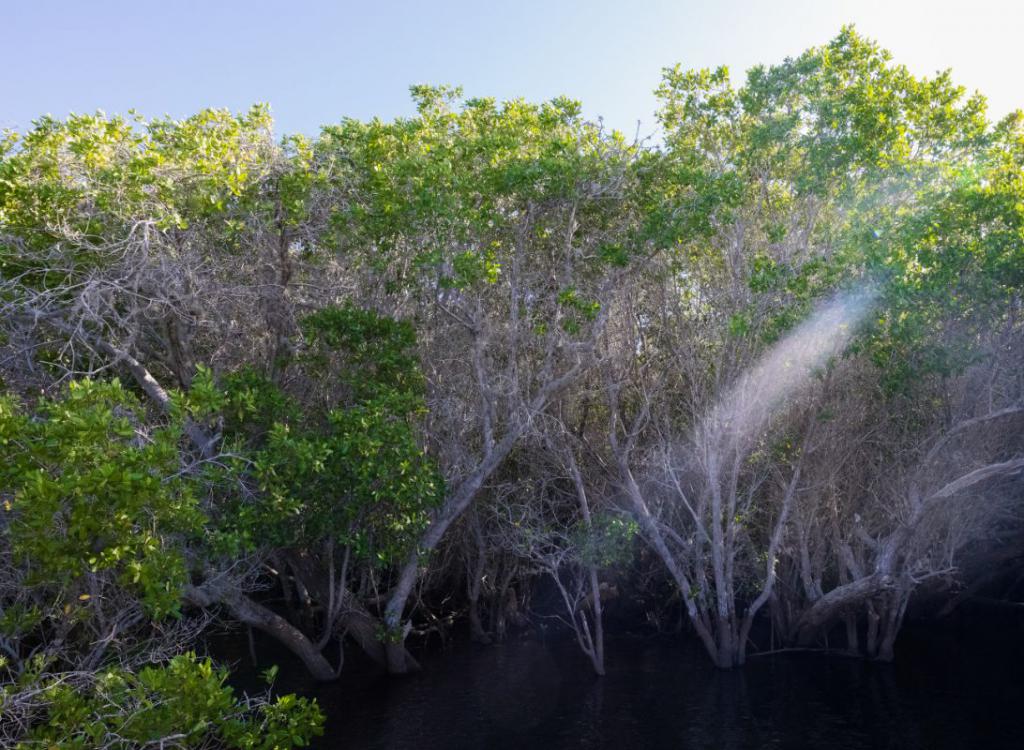 Improving Livelihoods
A portion of the revenue from the sale of carbon credits will support projects in local communities designed to increase community well-being and create new economic opportunities like ecotourism and sustainable sea scallop farming. The intent is to displace the shrimp farming that is occurring in the area surrounding the project, which has led to high rates of mangrove deforestation.
Carbon Credits
The Magdalena Bay Blue Carbon project is expected to generate approximately 25 million blue carbon credits over its 30-year project life (averaging approximately 0.8 million carbon credits per annum). A portion of the revenue from the sale of the carbon credits will flow back to MarVivo Corporation (the project partner), the project and the local communities.
Key Attributes
| | |
| --- | --- |
| Project Type | Avoidance / Reduction |
| Project Category | REDD+ Blue Carbon |
| Standard Body | Verra (VCS) expected |
| Additional Accreditations | CCB & SD VISta expected |
| Number of UN SDGs | 9 targeted |
| Initial Credit Issuance | Expected in 2024 |
Key Attributes
Additional Accreditations
Project Partners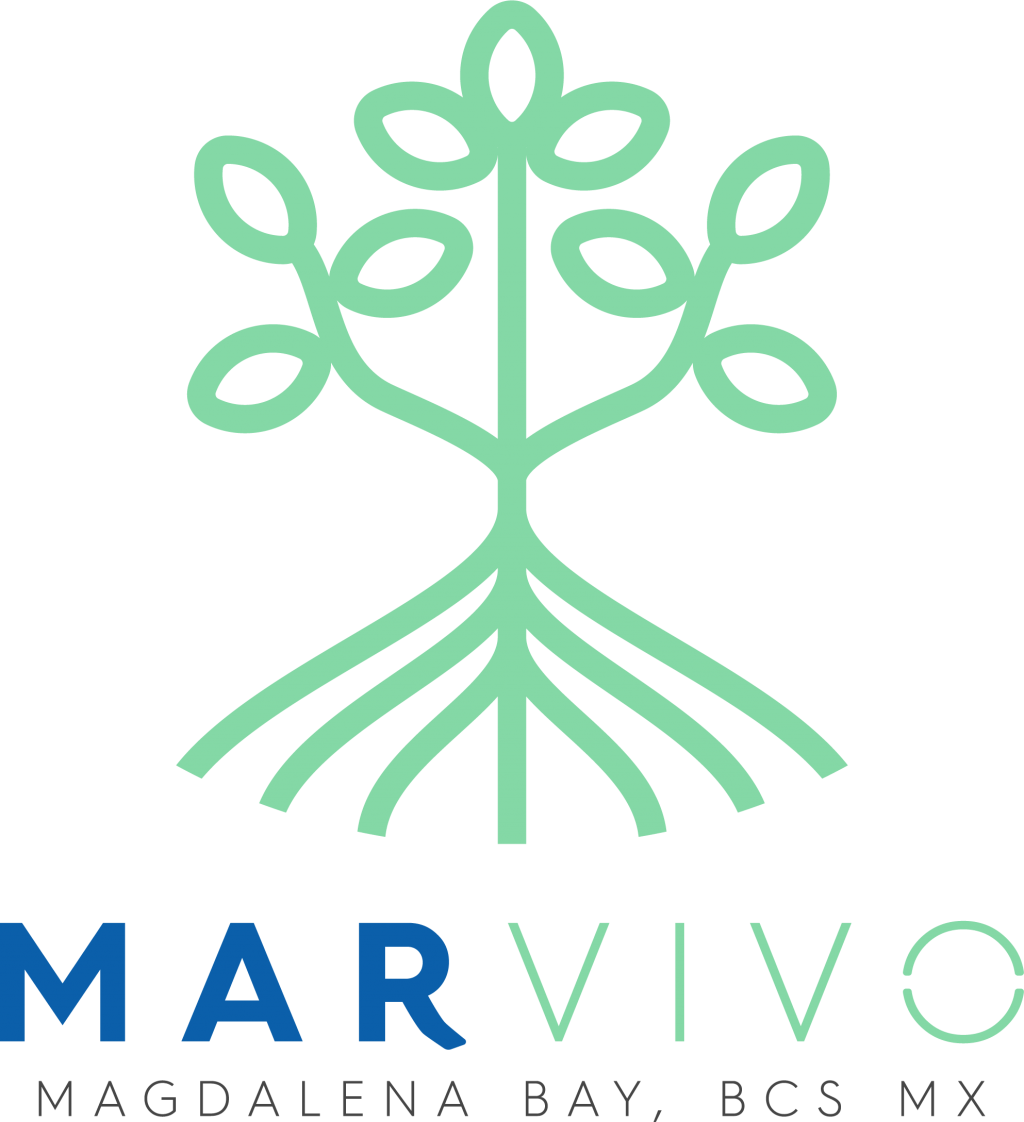 The Magdalena Bay Blue Carbon project is being developed by Fundación MarVivo Mexico, A.C. and MarVivo Corporation in partnership with Mexico's National Commission for Protected Natural Areas (CONANP). The non-profit group NAKAWE Project, as well as the local communities of San Carlos (population of approximately 5,000) and Lopez Mateos (population of approximately 3,000) are also stakeholders involved in the project. Project partners, government partners, CONANP and local communities have committed to obtaining World Heritage Site status for the area due to its unique nature, which would provide international recognition and legal protection, and further efforts to help facilitate conservation and development of ecotourism.
Typically, projects do not budget for early community initiatives during the development phase. Often, any significant community initiative is budgeted from carbon revenues after the development phase. Carbon Streaming understood the value of advancing this work during the development phase, which was a key consideration in MarVivo choosing to work with them.
MarVivo gave me another perspective of the value of Magdalena Bay's natural resources. I can now teach my children that there are so many other local employment opportunities besides fishing or other less sustainable activities. I also feel a very big responsibility when doing the wildlife monitoring work and I feel very satisfied contributing some of my knowledge to the foundation.
As we are a somewhat remote community, we did not have the opportunity to develop different skills or access optional learning. With the opening of workshops at Casa de la Cultura, we enjoyed great success with young people, who now have access to various options such as learning English, Arts, Music, or doing Crossfit. Additionally, our Contemporary Dance workshop is one of the most anticipated activities by the girls and teens in our community.