Overview
The Nalgonda Rice Farming project enrolls rice farmers in a program to reduce greenhouse gas emissions by improving their rice cultivation practices in the Nalgonda District, Telangana State, India. Farmers participating in the program will receive a portion of the proceeds from the sale of carbon credits. Rice farming accounts for substantial methane emissions from the resultant anaerobic decomposition of organic matter in the soil in flooded rice paddies. The improved cultivation practices and resulting emission reductions are achieved through implementing Alternate Wetting and Drying ("AWD") or a combination of AWD and Direct-Seeded Rice ("DSR") farming methods. These improved agricultural methods reduce water and energy consumption in the paddy fields.
The Nalgonda Rice Farming project is being developed by Core CarbonX Solutions Pvt Ltd. and its services provider, Core CarbonX Solutions Private Limited (collectively, "Core CarbonX"), as a methane avoidance grouped project under the Verified Carbon Standard (VCS) of Verra. As at December 31, 2022 there were approximately 28,000 landholders enrolled in the project comprising approximately 30,000 hectares of farmland and enrollment is continuing. The project is expected to reduce approximately 2.5 million tCO2e of emissions over its seven-year project life and generate an equivalent number of carbon credits.
Impact Highlights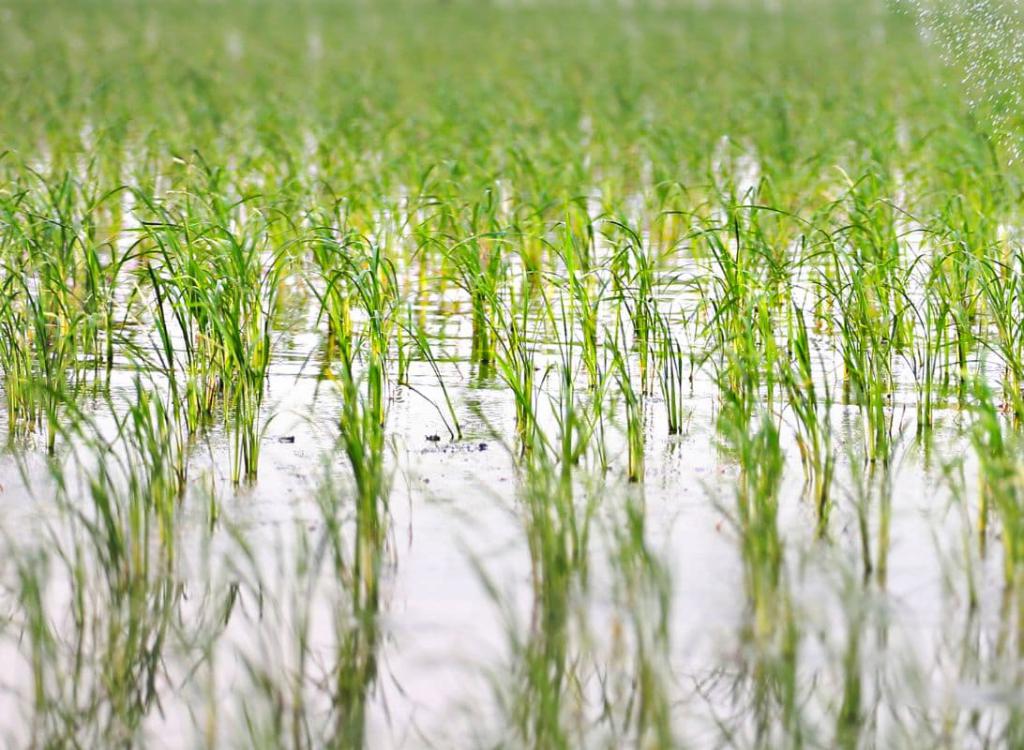 Avoiding Methane Emissions
Traditional rice farming accounts for substantial methane emissions from the resultant anaerobic decomposition of soil in flooded rice paddies. By converting from continuous flooding to AWD methods and from the transplanting of seeds to the DSR method, methane emissions can be reduced by up to 50%. Methane has more than 80 times the global warming potential of carbon dioxide in the first 20 years of reaching the atmosphere; therefore reducing methane helps limit near-term temperature rise and delivers action towards the UN Global Methane Pledge.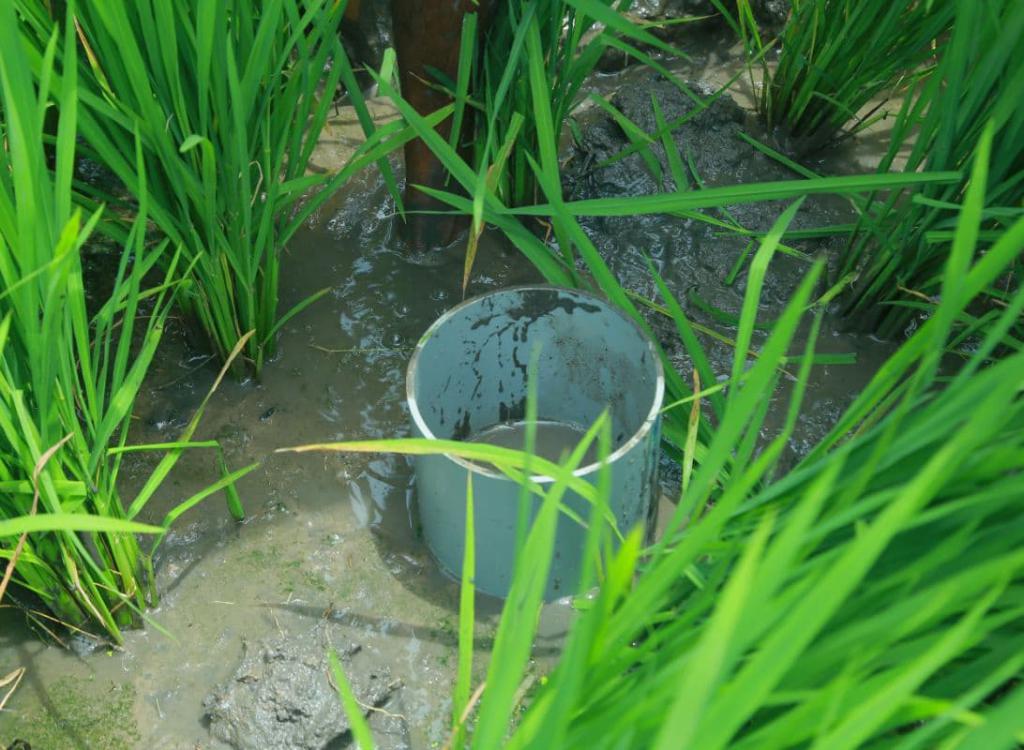 Reducing Water and Energy Consumption
The conventional rice cultivation practice of continuous flooding requires large amounts of water. By converting to the AWD protocol, water usage is expected to decrease up to 30%, resulting in energy conservation from reduced water pumping. Field water tubes will be installed to monitor water depth so farmers know when to irrigate their fields. In addition, the DSR method establishes a rice crop from seeds sown in the field rather than transplanting seedlings from a nursery. This provides an opportunity for earlier crop establishment to make better use of early season rainfall and uses less water with high efficiency.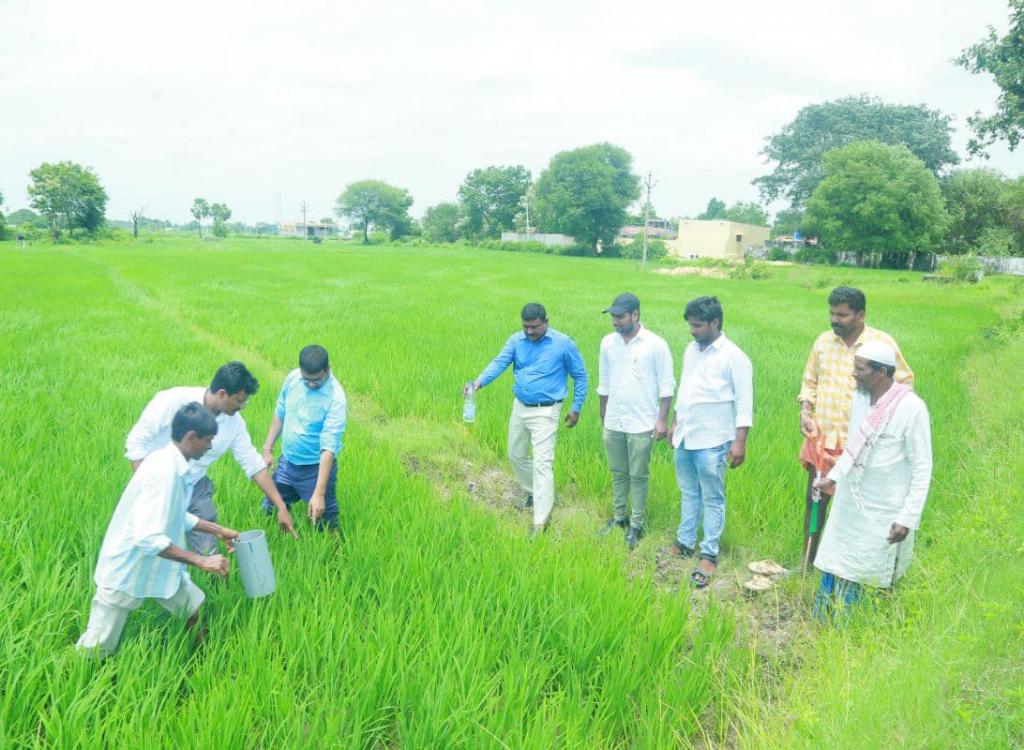 Encouraging Sustainable Farming
Through partnerships with communities and local universities, the project intends to educate local rice farmers on the AWD and DSR methods and their benefits and provide implementation training. In addition to reducing methane emissions and conserving water and energy, these improved cultivation practices make rice production more efficient, dependable, and sustainable, helping to meet growing demand for this staple food while minimizing adverse environmental impacts.
Carbon Credits
The Nalgonda Rice Farming project is expected to generate approximately 2.5 million carbon credits over its seven-year project life, in a range of approximately 300,000 to 400,000 credits annually. A portion of the revenue from the sale of the carbon credits will flow back to Core CarbonX (the project partner) and the farmers participating in the project.
Key Attributes
| | |
| --- | --- |
| Project Type | Avoidance / Reduction |
| Project Category | Agricultural |
| Standard Body | Verra (VCS) Project ID: 3238 |
| Number of UN SDGs | 6 targeted |
| Initial Credit Issuance | Expected in 2023 |
Key Attributes
Verra (VCS) Project ID: 3238
Project Partner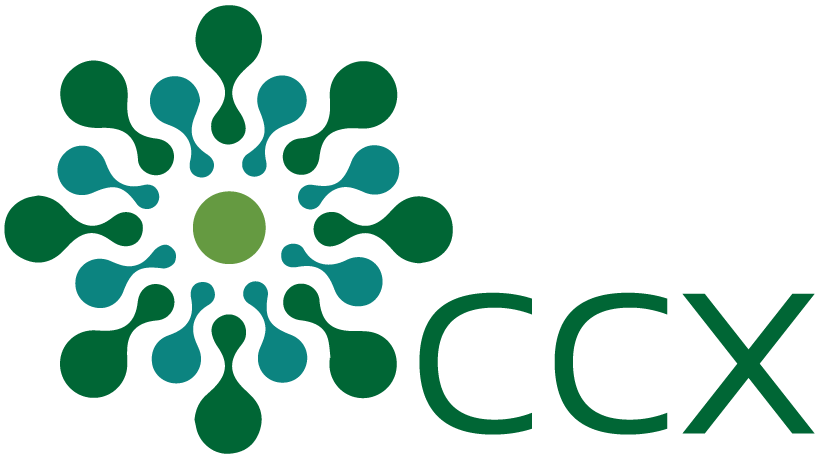 Core CarbonX is a climate and sustainability consulting organization that has worked with businesses and communities across a number of Asian and African countries for over 15 years. Core CarbonX uses its expertise, knowledge, and technology in emission reduction programs to incorporate ideas into sustainable business practices for enterprises, governments, and organizations concerned about climate change. It has been active in both the voluntary and compliance carbon markets, facilitating the generation of one million carbon credits from renewable energy and nature-based solutions.
Carbon Streaming's innovative climate financing allows us to leverage our considerable expertise to provide enrolled farmers with tools to farm more sustainably and reduce methane emissions.