Closing the $11 Trillion Climate Investment Gap
Today, on World Environment Day, we wanted to highlight the significant investment needed in Nature-based Solutions (NbS) to effectively combat climate change. It is estimated that $11 trillion in total investment is required in NbS from 2022 to 2050. Investment in NbS not only protects and restores natural ecosystems, but also delivers a plethora of other benefits, such as biodiversity conservation, support for local communities and sustainable development.
The visualization below explores the investment requirements for various NbS sectors from 2022 to 2050.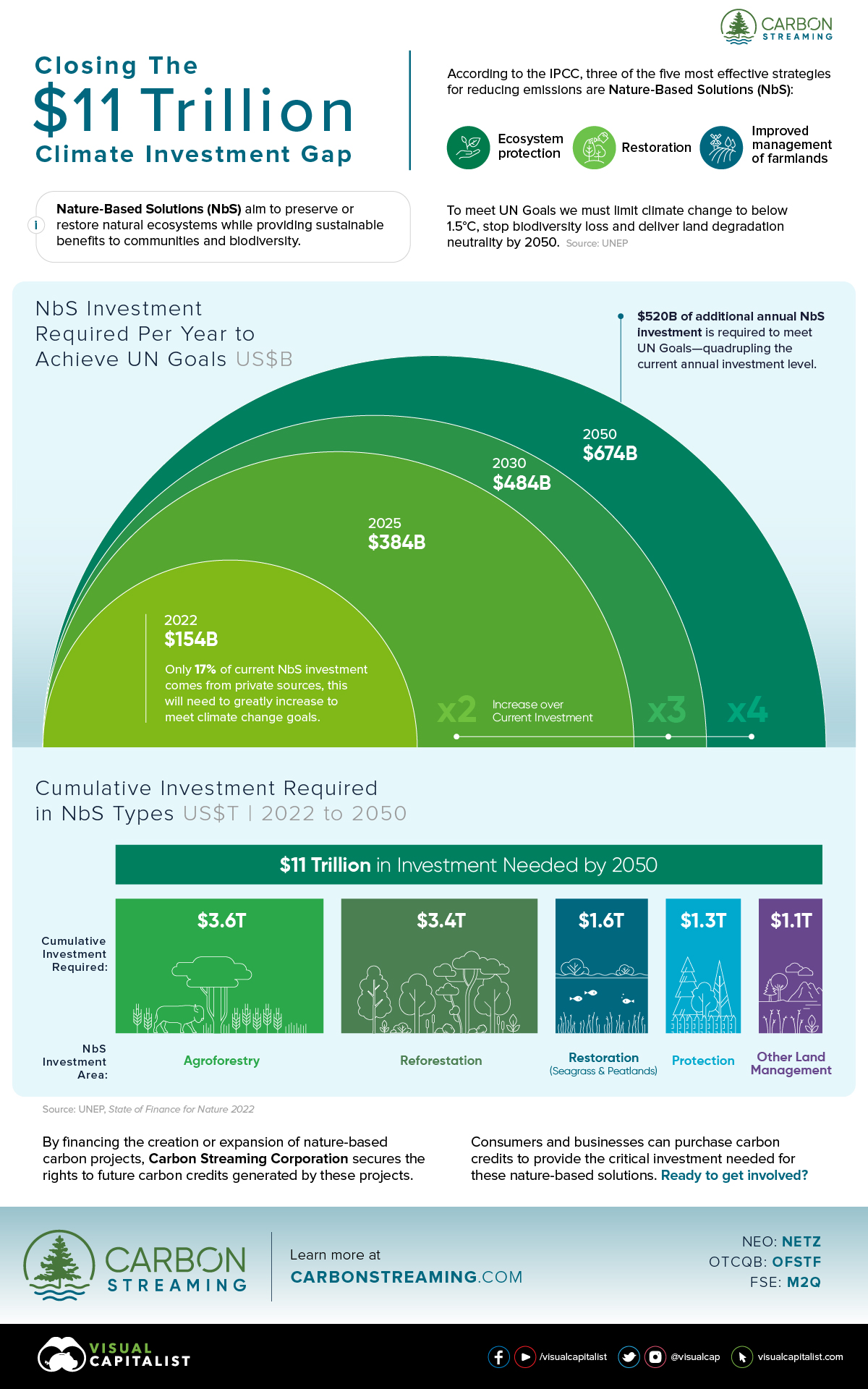 Forward-Looking Information: Some of the posted entries on the Carbon Blog may contain forward-looking information. Forward-looking information address future events and conditions which involve inherent risks and uncertainties. Actual results could differ materially from those expressed or implied by them. For further information about the risks, uncertainties and assumptions related to such forward looking information we refer you to our legal notice.