Visualizing Carbon Storage in Earth's Ecosystems
This week in our Carbon Blog, we're presenting a visual overview of Carbon Storage in the Earth's Ecosystems.
Each year, the world's forests absorb roughly 15.6 billion tonnes of carbon dioxide (CO2). To put it in perspective, that's around three times the annual CO2 emissions of the U.S. or about 40% of global CO2 emissions. However, around 8.1 billion tonnes of CO2 leaks back into the atmosphere each year due to deforestation, fires and other disturbances.
With the increasing frequency of wildfires and deforestation, the world's forests are at risk of releasing carbon. Protecting and preserving these biomes is critical to the earth's carbon balance and mitigating climate change. Carbon credits can play an important role in preserving these ecosystems by helping to finance different types of carbon projects across wetlands, grasslands, and various forests.
In this graphic, we look at the earth's natural carbon sinks and break down their carbon storage.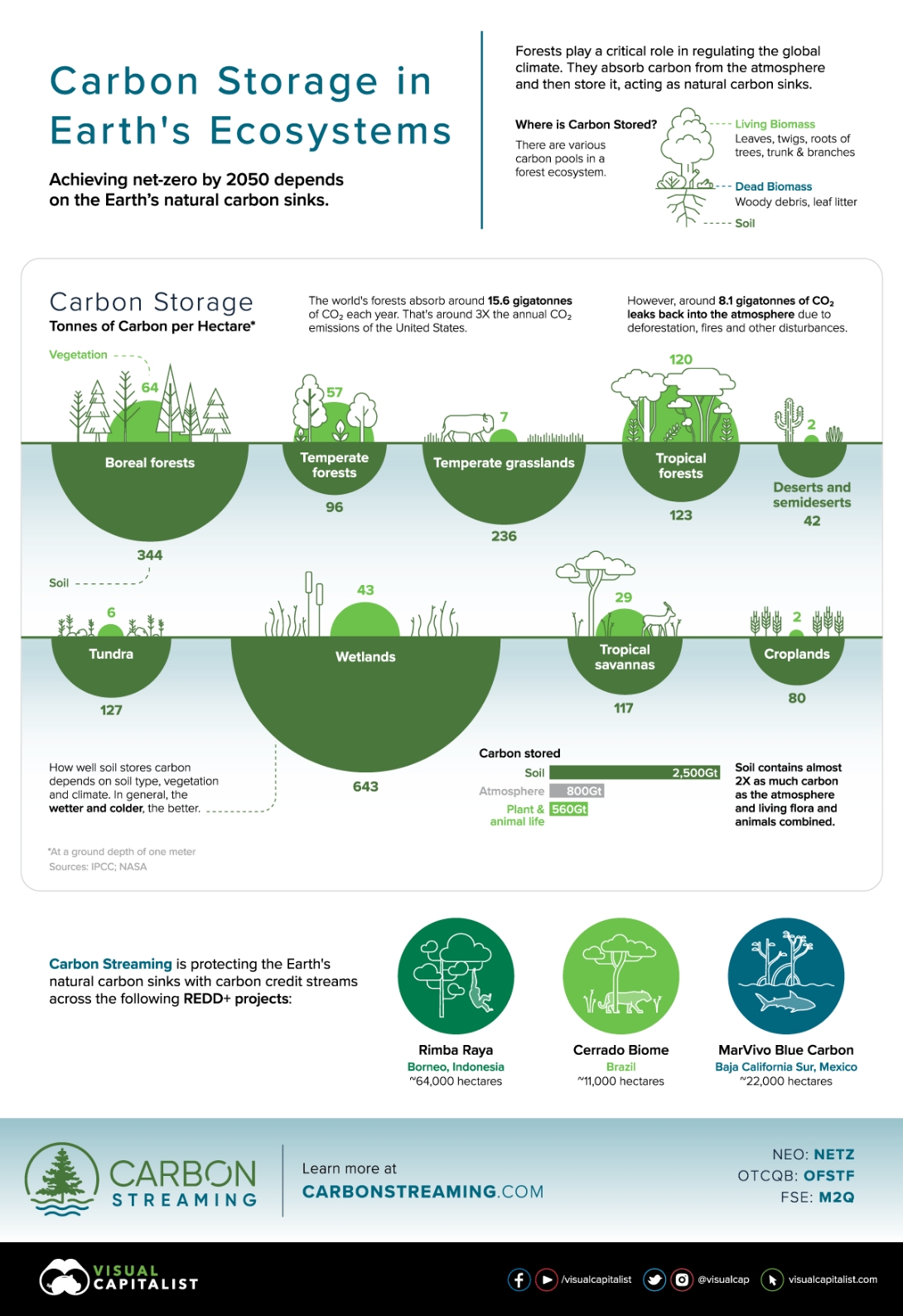 Forward-Looking Information: Some of the posted entries on the Carbon Blog may contain forward-looking information. Forward-looking information address future events and conditions which involve inherent risks and uncertainties. Actual results could differ materially from those expressed or implied by them. For further information about the risks, uncertainties and assumptions related to such forward looking information we refer you to our legal notice.